Millions of our nation's children are bullied every year. Unfortunately, these sensitive young victims of bullying can come to believe that they really are as worthless as they've been told. It's an awful thing, but of course that's why bullying has come to light as such a serious problem. The effects are deep, personal, and potentially long lasting.
It is important for kids to know that bullies cannot truly determine their value. Many famous athletes, celebrities, and public figures were once themselves victims of bullying. They may have grown up to be incredibly talented, beautiful, or important. At the end of the day, it doesn't matter what a bully thinks. It's up to each of us to believe in ourselves and reach for greatness.
These successful celebrities were bullied at one time:
Jennifer Lawrence, actress from "The Hunger Games".  Lately, Jennifer's career has been skyrocketing. You wouldn't know it, but in an interview with The Sun Magazine, she revealed that she had been the victim of bullies as a kid. She says "I changed schools a lot when I was in elementary school because some girls were mean. They were less mean in middle school, because I was doing alright, although this one girl gave me invitations to hand out to her birthday party that I wasn't invited to." Now she's known as the Girl on Fire, with tons of adoring fans. 
Kate Middleton, Duchess of Cambridge – Kate Middleton is one of the world's fashion icons. However, according to her old friends from boarding school, the Duchess wasn't always so popular. While she was in school, she had a terribly hard time being accepted by her peers. Some of the meaner girls would even pull pranks on her, leaving Kate feeling isolated and sad. Today, she's the latest addition to England's royal family and admired by people around the world.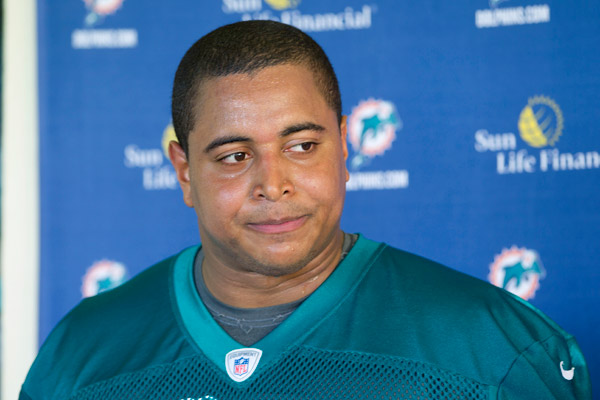 Jonathan Martin of the Miami Dolphins – Jonathan is proof that sometimes even professional athletes get bullied. In 2013, it was revealed that Martin, at tackle for the Dolphins, had been bullied for over a year by his own teammates – most notably Richie Incognito. Although it took a long time for the problem to surface, Incognito has been let go by the team for his unprofessional behavior, while Martin continues to play.
Jillian Michaels, famous trainer – Jillian is best known for her role on NBC's "The Biggest Loser", helping contestants shed pounds. But when Jillian was still in school, the fact is she used to be teased for being overweight herself. Ultimately, she turned the bullies' taunts into fuel to get into excellent shape today, even becoming a world renowned fitness role model.  
The point of all this is that our self-worth is not determined by what bullies say. Rather, our true worth has to do with how much we love ourselves and reach for our potential. We're not all meant to be famous athletes or movie stars, but we may be ready to grow into incredible doctors, talented artists, or incredibly valued friends and family members.